Jenn leads Team Smart, spearheading the agency's innovative PR, content, and marketing strategies to deliver bottom line results to many of the most significant CRE, retail and finance companies in the U.S.
A veteran communicator, Jenn has worked across a wide variety of CRE sectors, including retail, brokerage, development, capital markets, debt and structured finance, asset and property management, fund management, and construction, among others. Her experience spans multifamily, retail, office, and industrial product.
Jenn holds a master's degree in global communications and honed her skills working on behalf of major national and international companies including Fox/MGM Entertainment, Ford Motor Company, Michelin, and Mazda, among others.
She has served as an Executive Board Member and Chapter Director for Commercial Real Estate Women, Orange County (CREW-OC) and a featured speaker for IREM, the Commercial Real Estate Lending Conference (CRELC), and the OC Marketing & Advertising Association.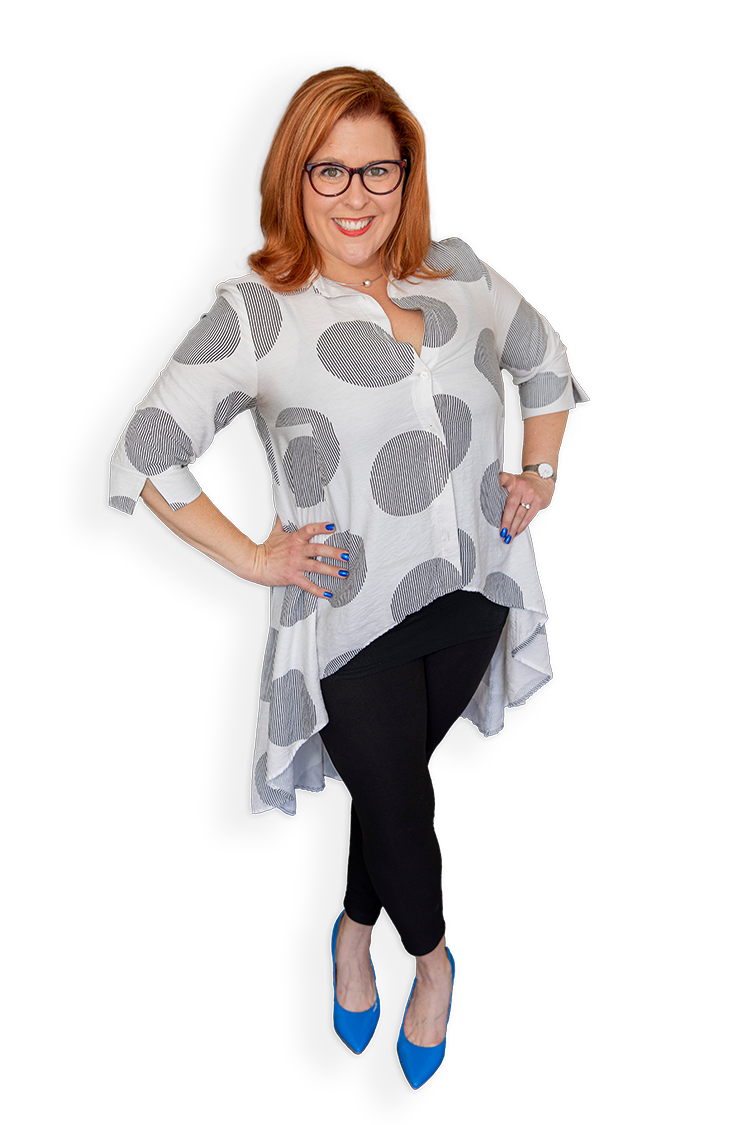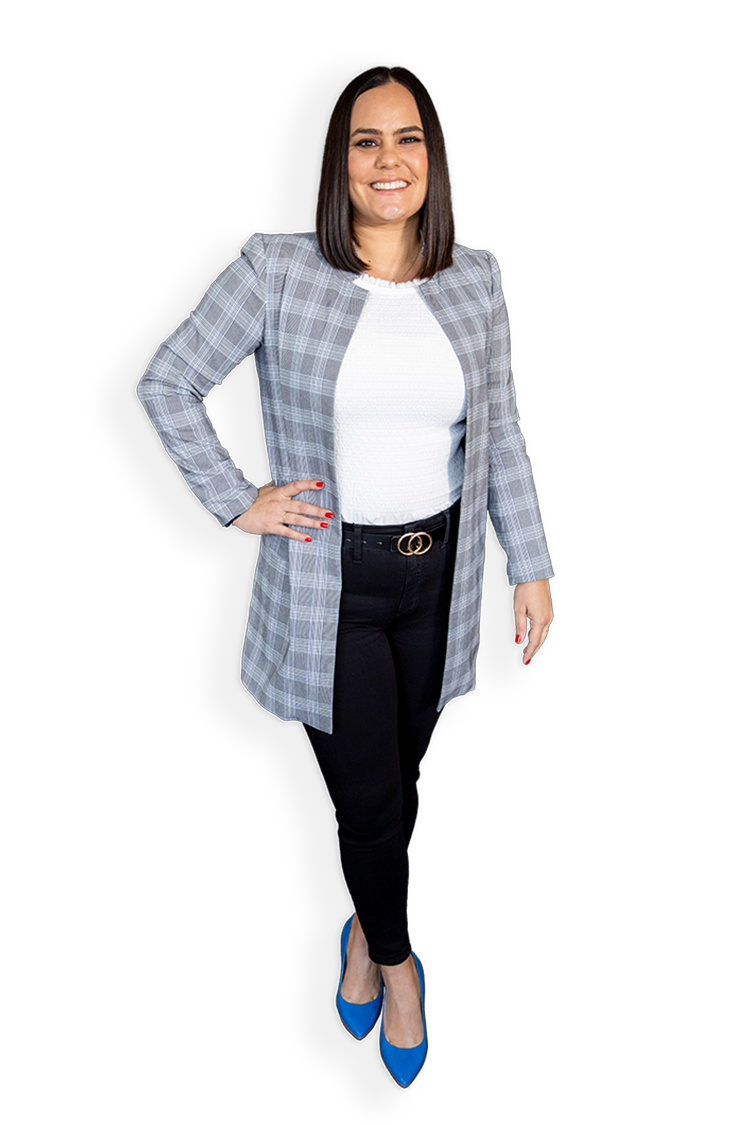 Lexi is a seasoned communications strategist who oversees The Smart Agency's account teams, guiding strategy and execution to produce results that support the business goals of each Client.
Her experience spans office, industrial, multifamily, and retail product, having worked with major institutional and private equity fund managers, multifamily owner-operators, brokers, developers, and real estate crowdfunding platforms, among others.
A trusted communicator, Lexi has developed strong personal relationships with business, institutional, finance, and commercial real estate media.
With a background in the legal and entertainment industries, Lexi brings a unique perspective and a depth of versatility to the Team Smart. She holds a Bachelor's degree in Business Administration and Management from California Baptist University.
VICE PRESIDENT, OPERATIONS
A former advertising account executive and experienced sales representative for over a decade at a Fortune-500 publisher, Renee brings a unique depth of business knowledge and a wealth of professional finesse to Team Smart.
As Vice President, Operations, she wears many professional hats. Renee oversees human resources, supervises office culture, and orchestrates and directs all company events. She supervises Client invoicing processes and consults on New Business endeavors.
In addition, she manages relationships with a myriad of business partners and vendors, and drives company processes forward to ensure Client goals are met and expectations exceeded.
Renee earned her Bachelor of Arts degree in English and graduated with academic honors receiving the 'Chancelor's Marshal' award from the University of California, Los Angeles. Go Bruins!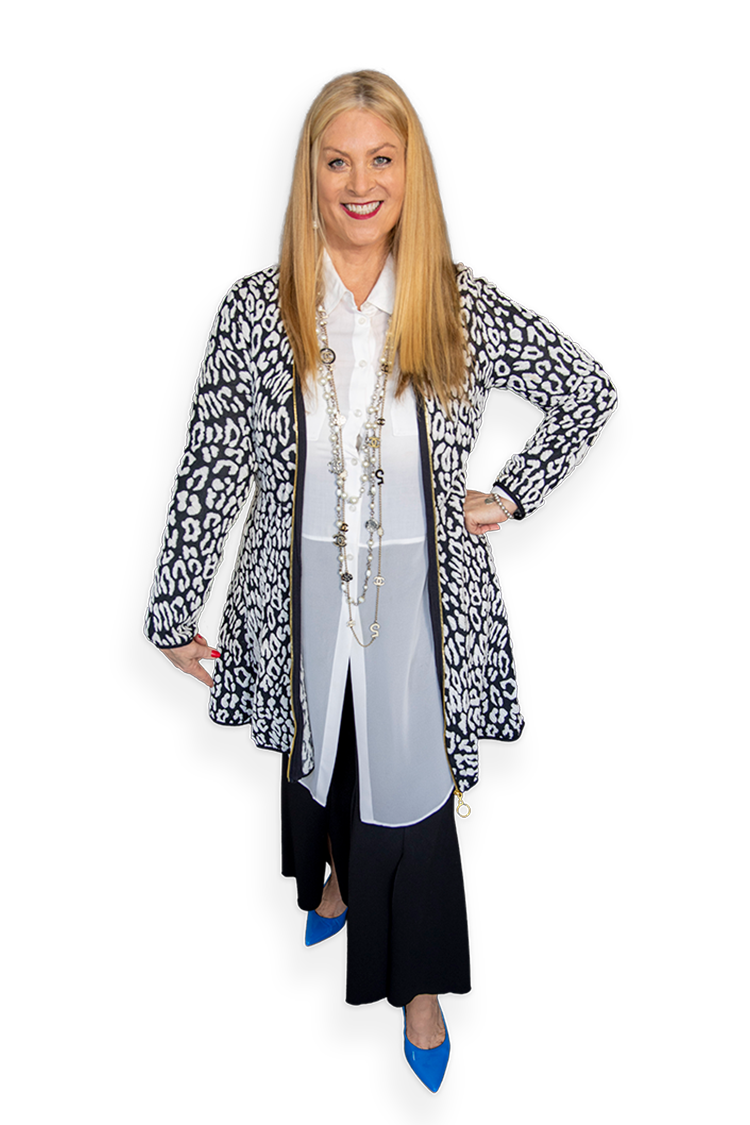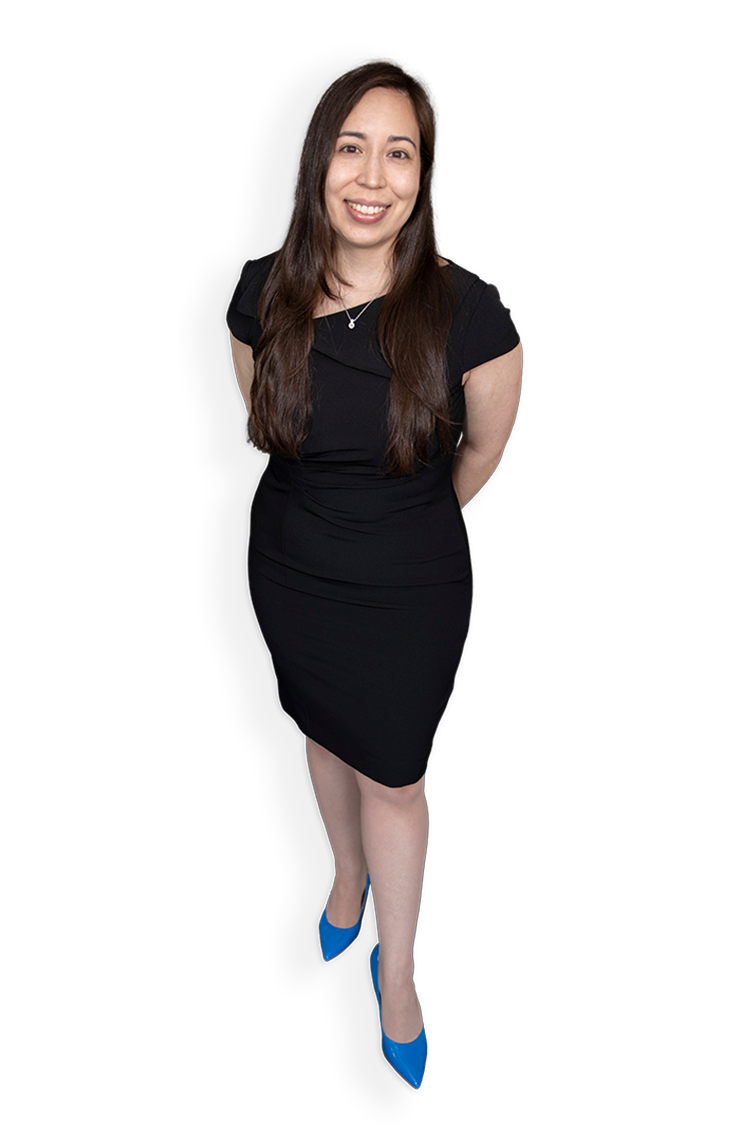 She/Her/Hers
Christin is a financial savant, with extensive knowledge and expertise in accounting.
Her experience includes among others a controller position, an accounting supervisor position, and staff accountant position. She has thorough hands-on experience in all areas of accounting.
Christin oversees The Smart Agency's accounting and finance department ensuring that financial reports and records are accurate for internal and external reporting and ensuring that sound accounting practices are used. She also leads the financial planning and analysis efforts to make strategic financial decisions and continuous improvement efforts to increase financial visibility and maximize the company.
She holds a Bachelor of Science in Management Accounting and Bachelor of Science in Business Administration Major in Business Economics both, from the University of St. La Salle. Christin is also a Certified Management Accountant.
EXECUTIVE ACCOUNT MANAGER
She/Her/Hers
A knowledgeable PR pro with a strong track record of results, Elisabeth's experience spans a wide variety of commercial real estate companies, including brokerage, capital markets, construction, architecture, and fund management, among others.
For Team Smart, Elisabeth guides strategy creation and media relations for a variety of account teams, with leadership across multifamily, retail, office, and industrial sectors.
Her expertise spans content creation and strategy, email marketing, and digital communications.
Elisabeth holds a Master's degree in Media and Public Relations from Newcastle University in the United Kingdom.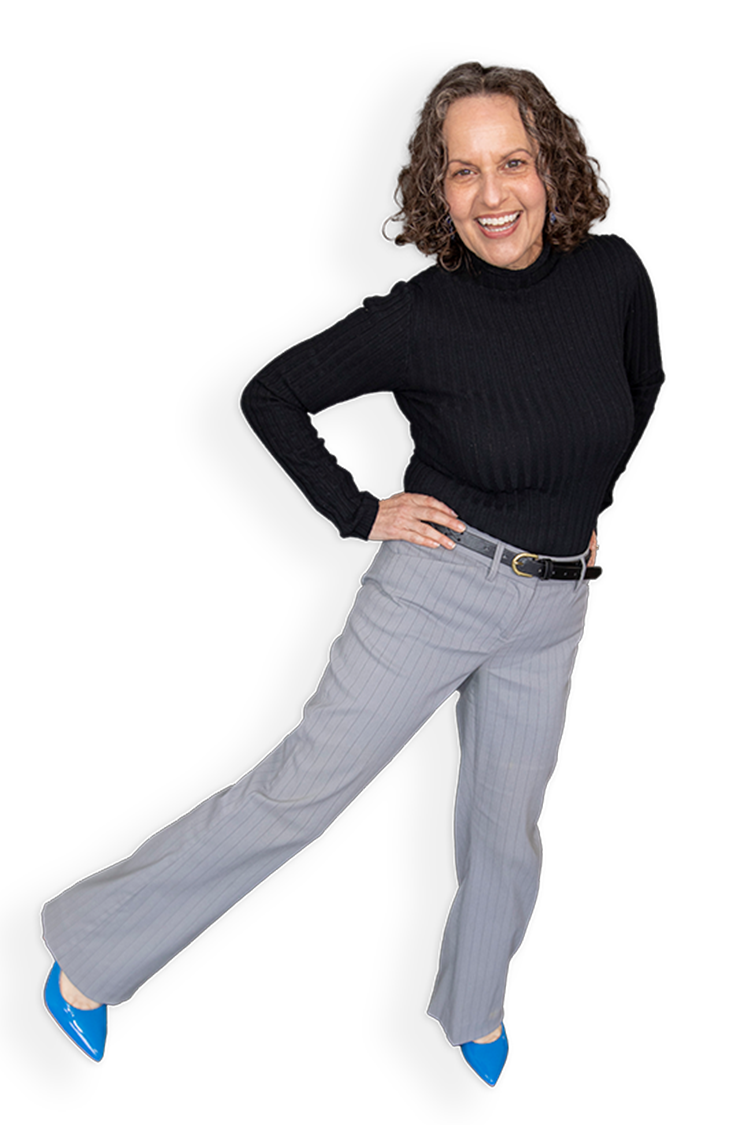 Carrie is an exceptional writer and editor with tremendous experience as a journalist for national commercial real estate, finance and trade media.
Carrie's award-winning writing career spans a variety of commercial real estate specialties – from development to brokerage, fund management to property management, capital markets to architecture/engineering and more – as well as the medical, licensing and retail gift industries.
Her depth of expertise encompasses writing and editing for many respected publications, including SoCal Real Estate, GlobeSt.com, Real Estate Forum, Commercial Property News, and Medical Office Today, among others. She is also an experienced ghostwriter and blogger with a passion for health and wellness.
For Team Smart, Carrie works with our account teams to produce strong, focused content aligned with both national trends and Client communications goals.
Carrie holds a Bachelor of Arts degree in English Literature & Rhetoric from the State University of New York at Binghamton.
EXECUTIVE PRODUCTION  MANAGER
Ally is a powerhouse communicator with nearly a decade of experience in commercial real estate marketing.
Ally brings creativity and fortitude to Team Smart. With humble beginnings in the photography industry, Ally discovered the CRE industry in 2014 and was introduced to her passion – the built environment. She honed her skills as marketing manager for Marcus & Millichap and production manager for Hanley Investment Group.
As head of production, Ally manages the production team and specializes in creative work. She ensures that the agency's production and creative projects are brought to life with strong visuals and storytelling. Additionally, she is tasked with tracking today's marketing trends and designs, and is constantly implementing new marketing methods, processes, and strategies that ensure the work remains at the pinnacle of today's marketing standards and practices.
She holds an Associate of Arts degree in Liberal Arts from Fullerton College, a Bachelor's in Photography from California State University, Sacramento, and has received award recognition in Delta Iota Epsom Academic Honor Society, Cum Laude, and was recognized as a scholar athlete at Fullerton College.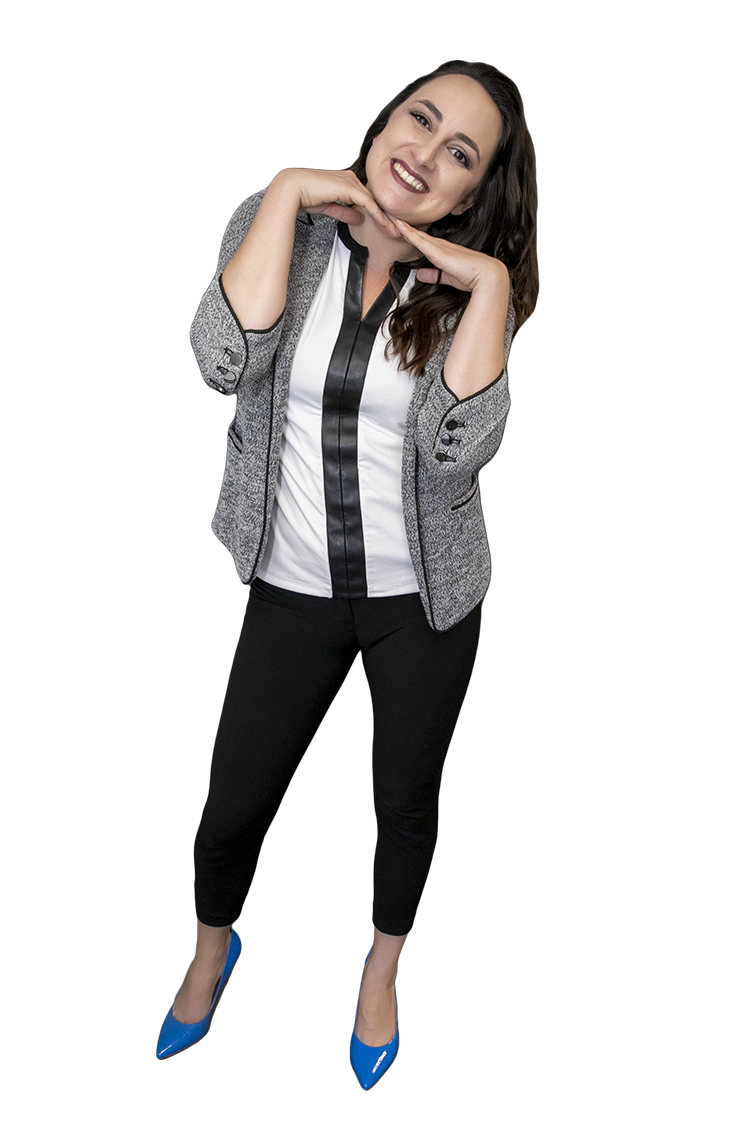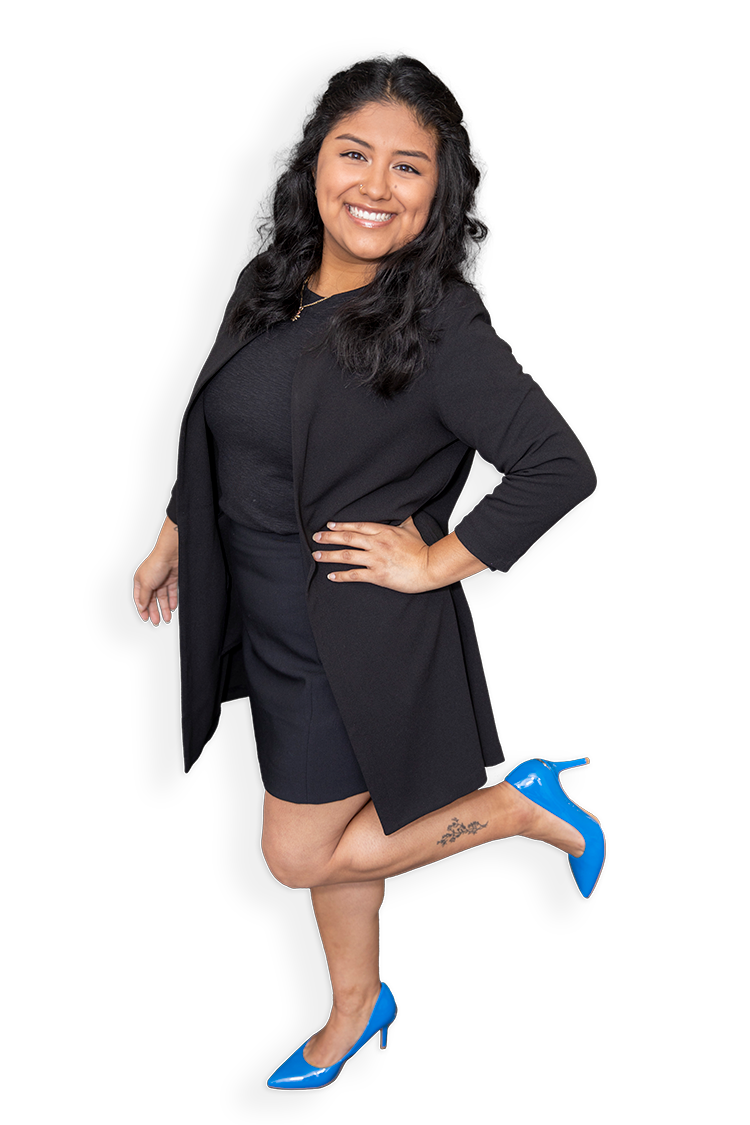 Senior Account & Events Manager
She/Her/Hers
Arleeny is an experienced and bilingual PR, social media and communications strategist specializing in retail, commercial real estate, and finance Clients throughout the United States.
With a professional background in event planning, graphic design and marketing, Arleeny began her work in the public sector, supporting press and social media initiatives for the County of Orange and a local non-profit organization.
Today, she draws upon her talents to craft compelling content and media strategies that help drive Client business goals forward.
With experience spanning retail, brokerage, investment, development, and others, Arleeny delivers strong strategic media relations, content, and marketing skills to The Smart Agency's Clients.
Arleeny holds a Bachelor's degree in Public Relations from California State University, Fullerton.
Hanna is a skilled communicator and real estate professional with more than a decade of experience in the commercial and residential sectors.
Her expertise brings Team Smart a deep understanding of real estate investment, brokerage, finance, and operations with a proficiency in strategic marketing and content creation.
An established writer and negotiator, Hanna cultivates strong business relationships to guide and advance the business goals of national commercial real estate and finance companies.
She holds a Bachelor's degree in International Studies with an emphasis on 'Issues and Institutions' from the University of California, Irvine. Hanna is also a licensed Realtor® and member of the Orange County REALTORS®, a local association of the National Association of REALTORS® .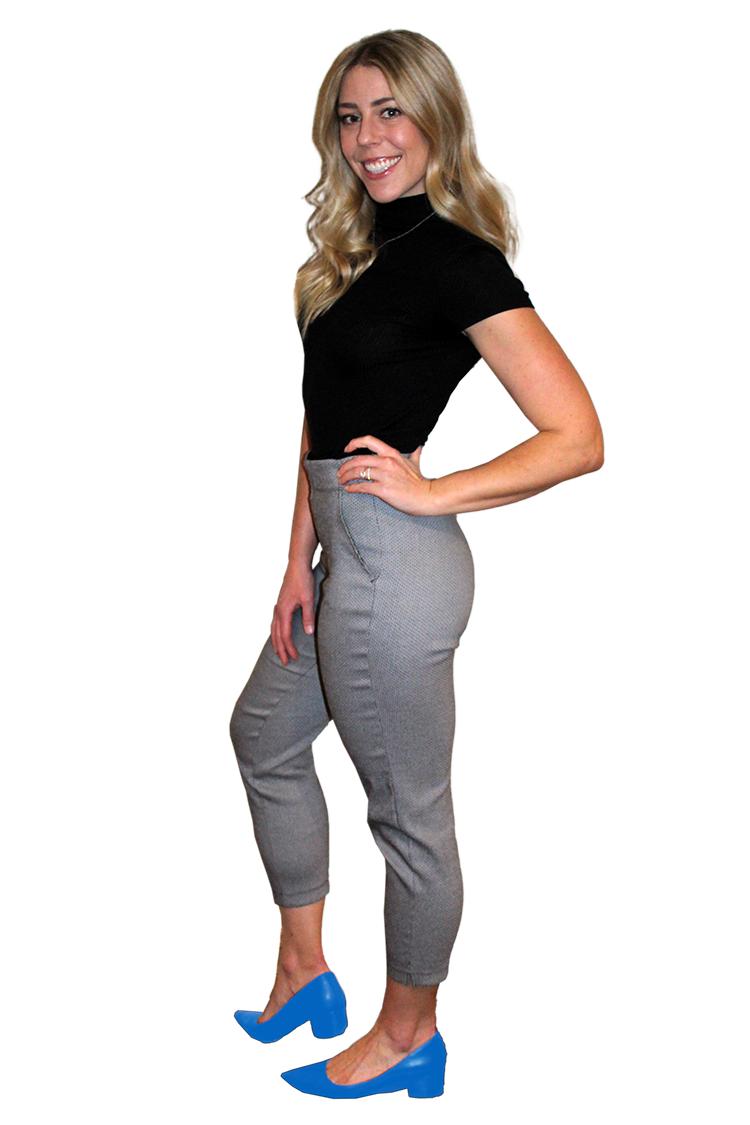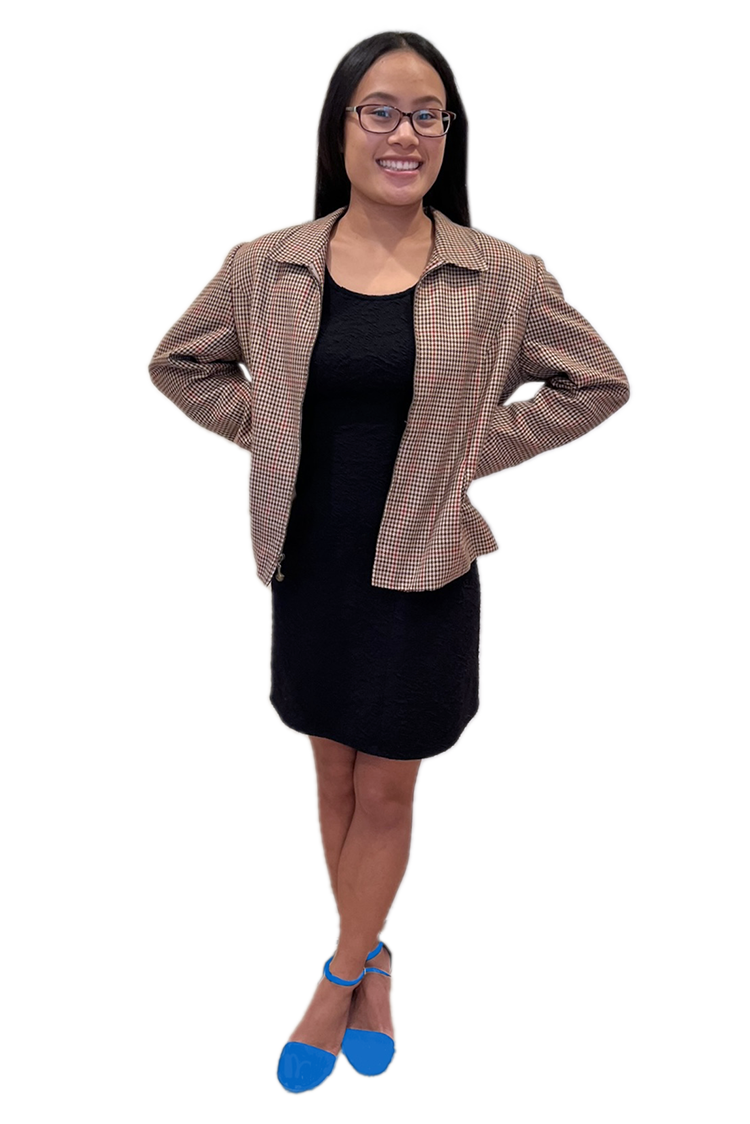 She/Her/Hers
Kiera is an enthusiastic social media and communications professional, focused on commercial real estate and finance industries.
With a background in marketing and writing, Kiera has worked alongside the CSU system and nonprofit organizations, to help bring awareness/engagement to students and local communities in Sonoma County.
For Team Smart, Kiera supports a wide variety of Clients through PR, writing and social media initiatives. She also helps deliver administrative support throughout the agency.
She earned her Bachelor's degree in Communication and Media Studies from Sonoma State University.
Allison is a web designer and developer with over 15 years of professional experience across diverse industries.
With a background in advertising and marketing, she brings a unique and versatile skill set to Team Smart, delivering creative solutions that help businesses grow.
Allison is the Lead Web Developer for Team Smart and an expert in the WordPress Content Management System.  She has a proven ability to consistently identify the technological needs of our Clients and deliver results-driven website solutions that engage the user and enhance the brand.
Allison holds a B.A. in Advertising and Multimedia Design from Pepperdine University, and a professional certificate in Integrated Online Strategies from University of San Francisco.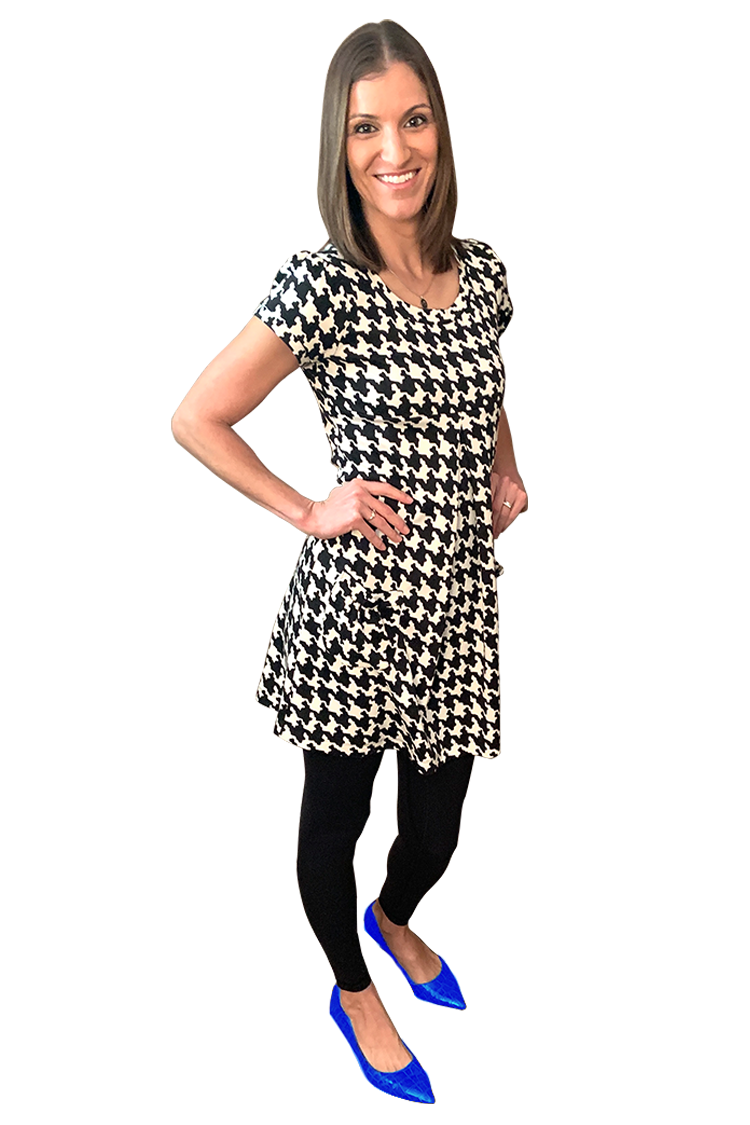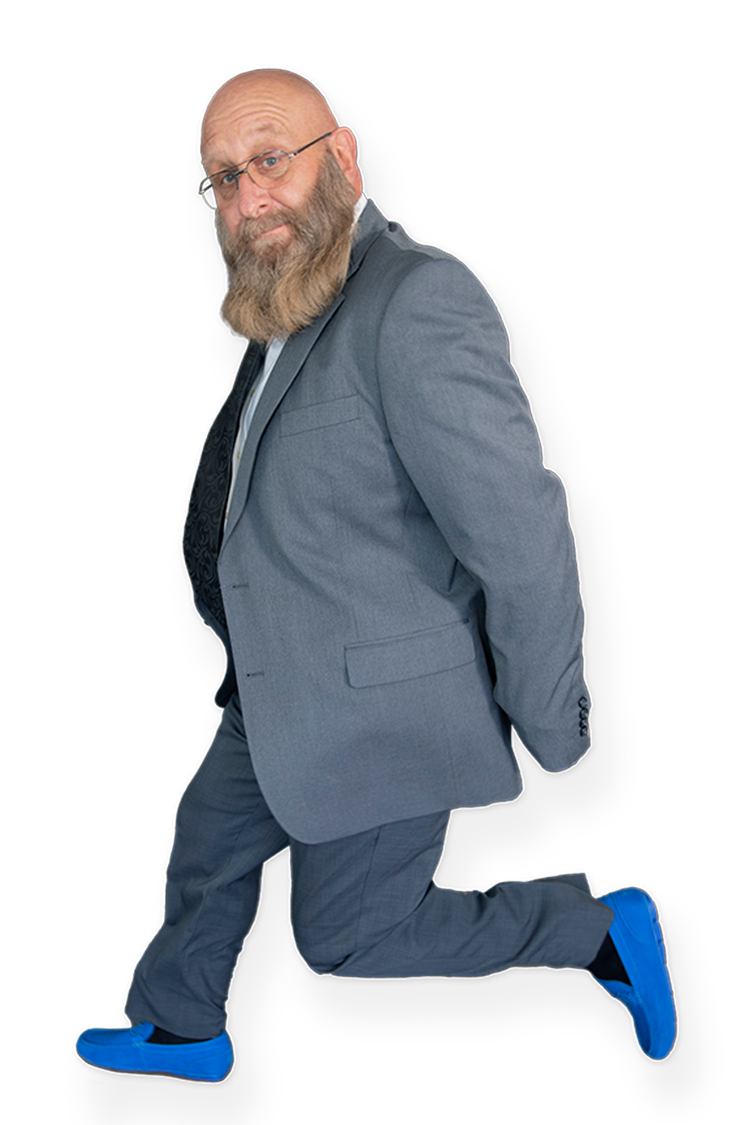 Alex Bennett is a tenured designer with tremendous skill in curating work for Clients across the board.
As a senior-level graphic designer with over 20 years of experience, Alex is well versed in design best practices and highly experienced in working with Team Smart's clientele of leading firms in the commercial real estate industry.
His wealth of expertise encompasses branding and marketing in both print and digital formats, with career experience spanning many sectors including commercial real estate, finance, medical, and telecom.
DIRECTOR OF IT/TECH INTEGRATIONS
He/Him/His
Anthony is an IT professional with more than a decade of expertise solving complex issues across every platform imaginable.
Worked in several IT roles – from engineering, development, cyber security, and management.
He holds experience working in multiple sectors such as Medical Devices, Manufacturing, Finance, Advertising, Marketing, Construction, Fitness, and Real Estate.
As part of Team Smart, he designs and maintains all internal systems to keep the Agency's connectivity running seamlessly.
Anthony also delivers technical guidance to our agency's Clients, helping move their business objectives forward through technology integrations, creative IT solutions and enhanced SEO strategies.
He holds a Bachelor of Science in Information Technology from Stanbridge University, and other IT certifications from Cisco, Microsoft, CompTIA, etc.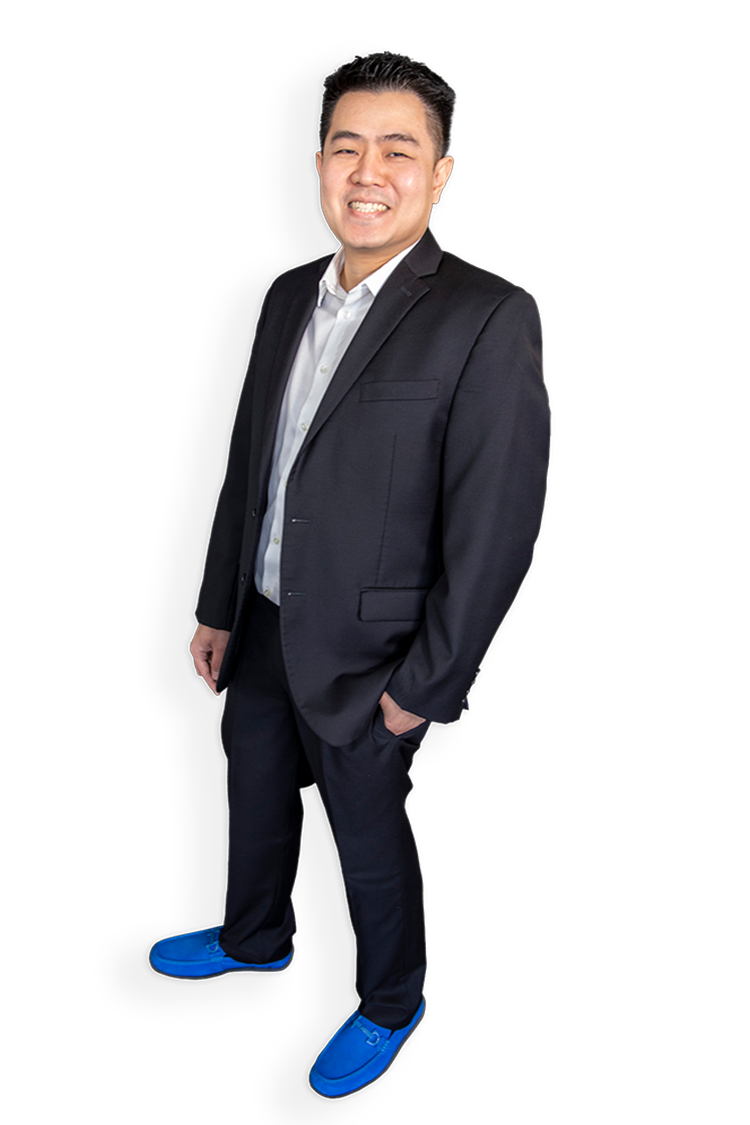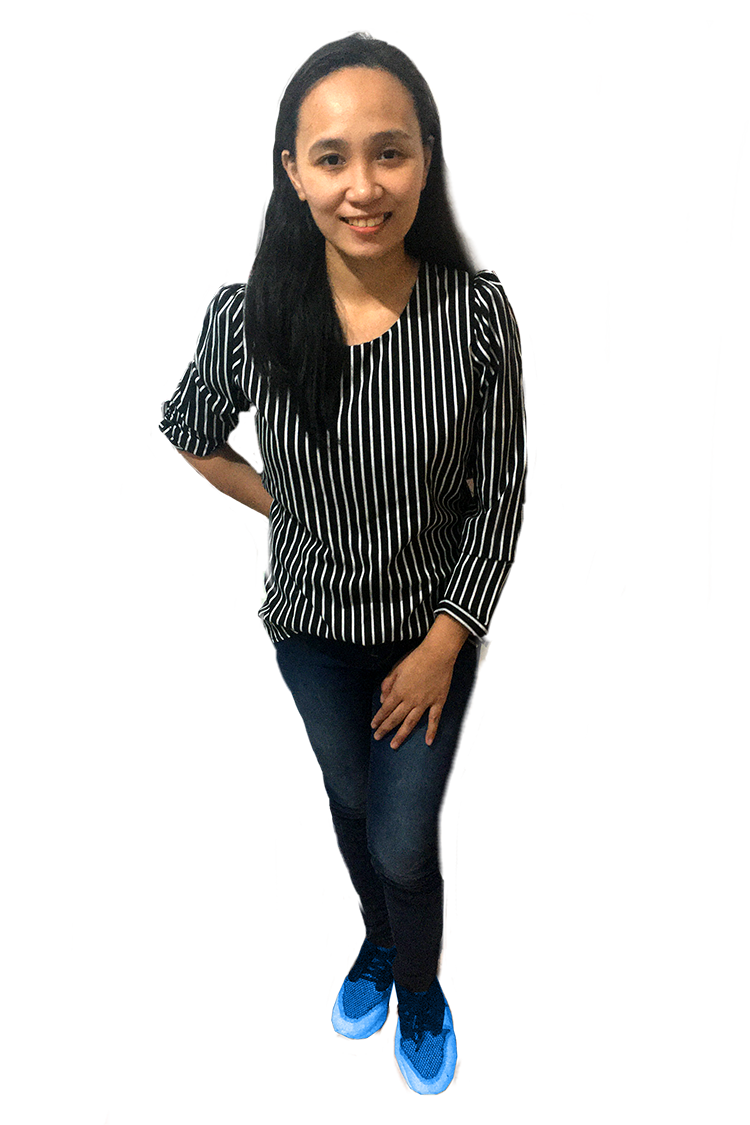 IT/Tech Integrations Associate
Daren is an experienced IT associate with over a decade's worth of specialty work in technical support and analysis across various platforms.
With her significant background in IT, Daren has worked on programming, assisting customers on software issues, providing technical solutions, and facilitating technological growth for numerous teams.
At the Smart Agency, Daren works with the team to ensure technological safety and effortlessness by providing persistent support on a daily basis.
Daren holds a Bachelor's degree in Computer Science from ACTS Computer College located in Santa Cruz, Laguna, Philippines.
ASSOCIATE PRODUCTION MANAGER
He/Him/His
Jake is a driven communicator supporting a wide variety of Clients across the commercial real estate and finance industries.
For The Smart Agency, he manages the social media, email marketing, and various other marketing initiatives across the organization.
Jake is a key liaison between our creative and account teams and he reviews and ensures our superior standard of quality is met. He is also in charge of analyzing and providing Client results across multiple marketing mediums.
He holds a Bachelor of Arts degree in Communications from the University of California, Santa Barbara.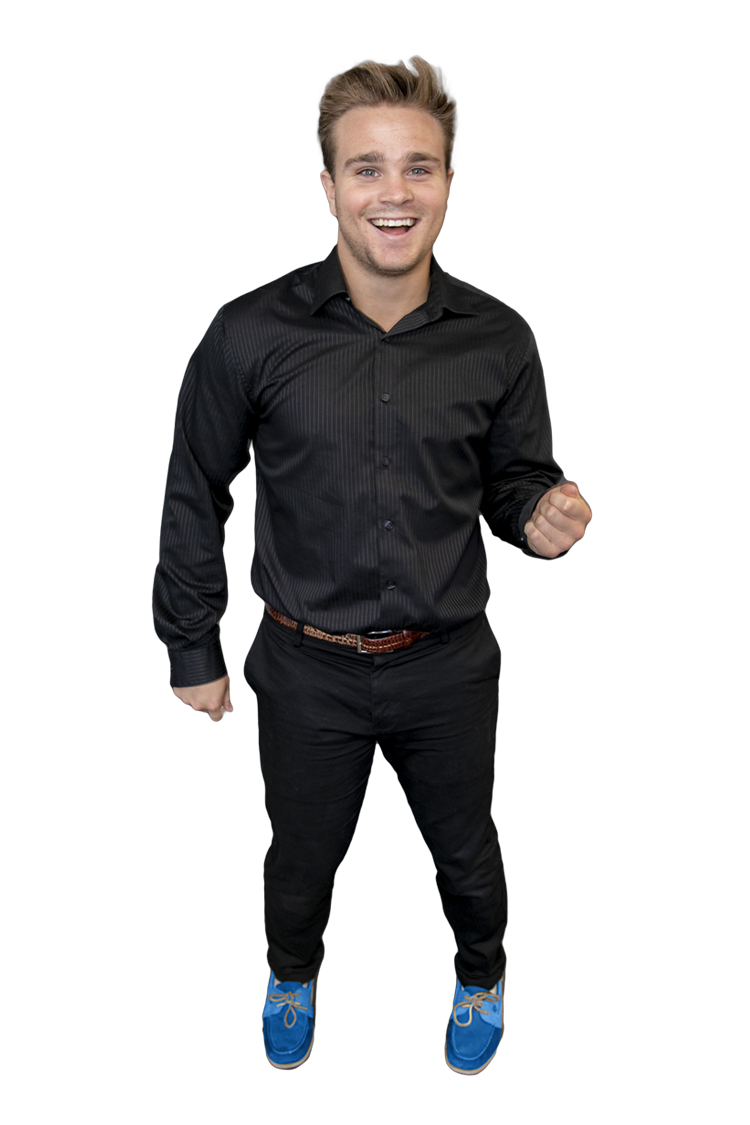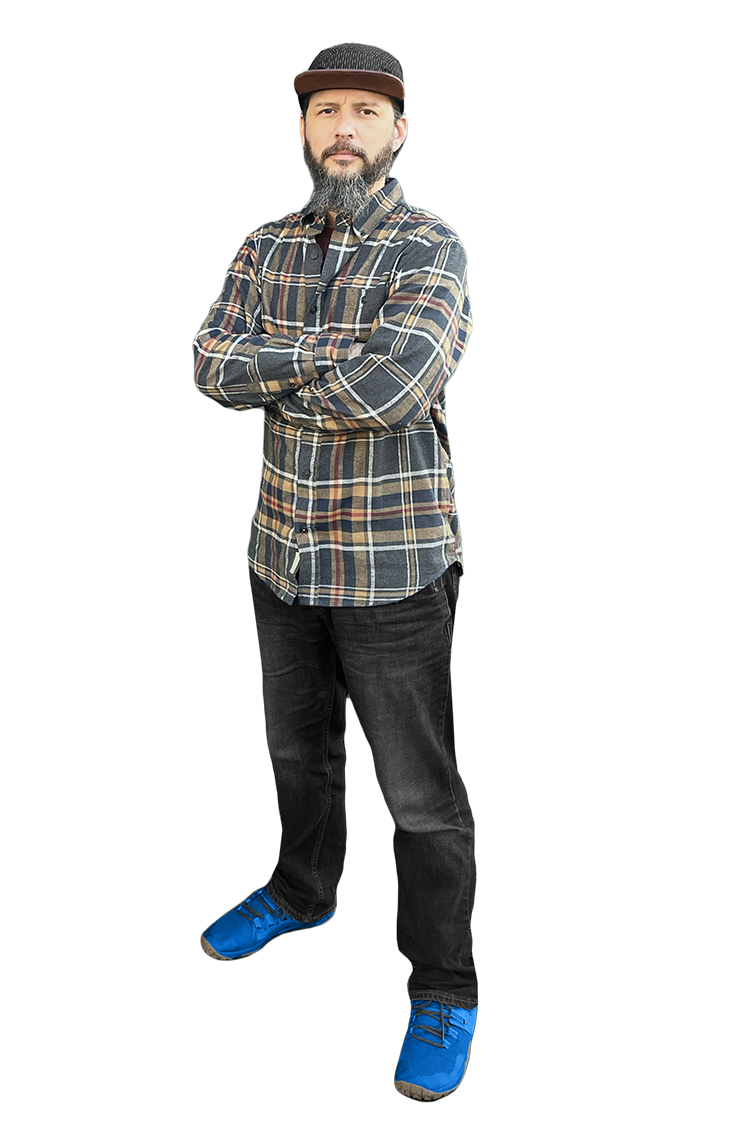 John is a talented graphic designer and marketing specialist with more than 15 years of experience serving companies throughout the United States.
John began his career in the public sector serving the City of Fontana for nearly a decade with a focus on economic development, marketing, and public relations.
For The Smart Agency, John supports a wide range of artistic projects, including web design, trade show and email marketing, social media, and video, among others.
He holds a Bachelor's degree in Public Administration from California State University, Fullerton.
Azi is curious, imaginative, and extremely creative in her craft. She never stops learning and yearning for new knowledge and techniques that she can use on her future designs.
Azi has been designing branding, logos, catalogues, web design and product development for over a decade. She creates stunning paintings and enjoys creating event posters for events such as fashion shows and concerts.
As part of Team Smart, Azi supports the organization in creating professional, creative work for Clients and uses various tools to create skillful designs.
Azi holds a Bachelor's degree in Fine Arts, Majoring in Advertising from Far Eastern University, Manila Philippines.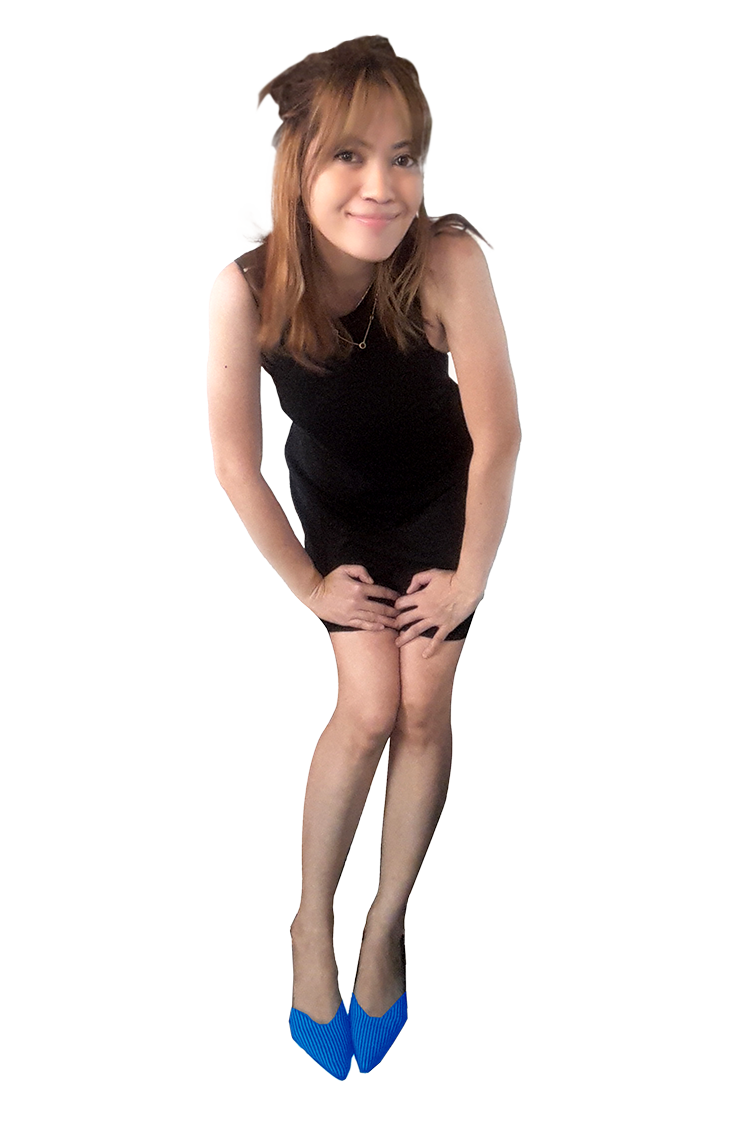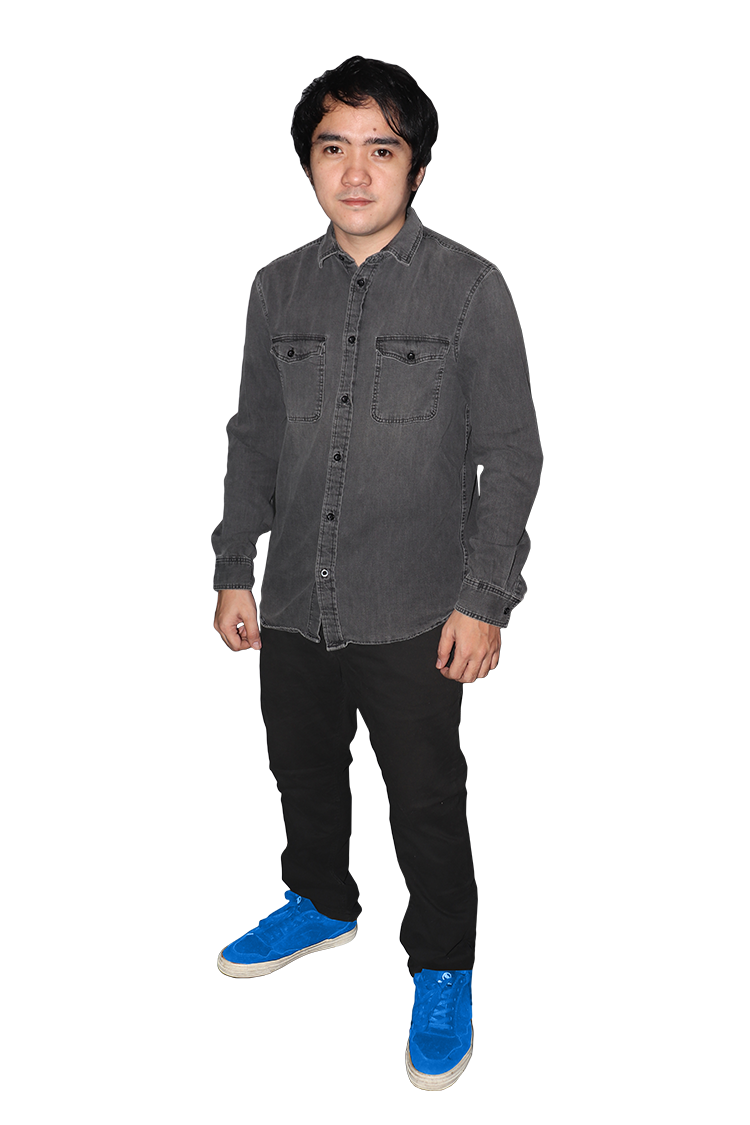 Iam is a wildly talented designer with tremendous skill in the creation of visual communications that build brand identity and engage audiences.
For The Smart Agency, he concepts and creates designs on behalf of commercial real estate and finance companies throughout the United States, while proactively developing new and innovative design strategies to grow the visibility of our Clients.
A creative and multi-skilled graphics specialist, Iam's artistry is enhanced by a professional background in IT, which gives him an in-depth understanding of how technology and graphics intersect.
Today, his expertise spans digital and print design, web design, photography, and video, among other mediums.
Iam holds a Bachelor's degree in Information Communication Technology from Cebu University.
Paul is a dedicated multimedia designer with over 10 years of experience working with multinational clients in diverse industries since based in the Philippines and a short stint overseas.
Paul established his career in the television industry serving top-notch TV companies which sharpen his understanding of communications using design.
For The Smart Agency, Paul tackles tasks and projects in website designs, print, social media, email marketing, videos, and animations with grace. He is a team player who brings great energy to the group, as well as a quick learner and courageous teammate using his voice to share insights with impact.
He holds a Bachelor's degree in Digital Illustration and Animation from Ateneo University in Naga City, Philippines.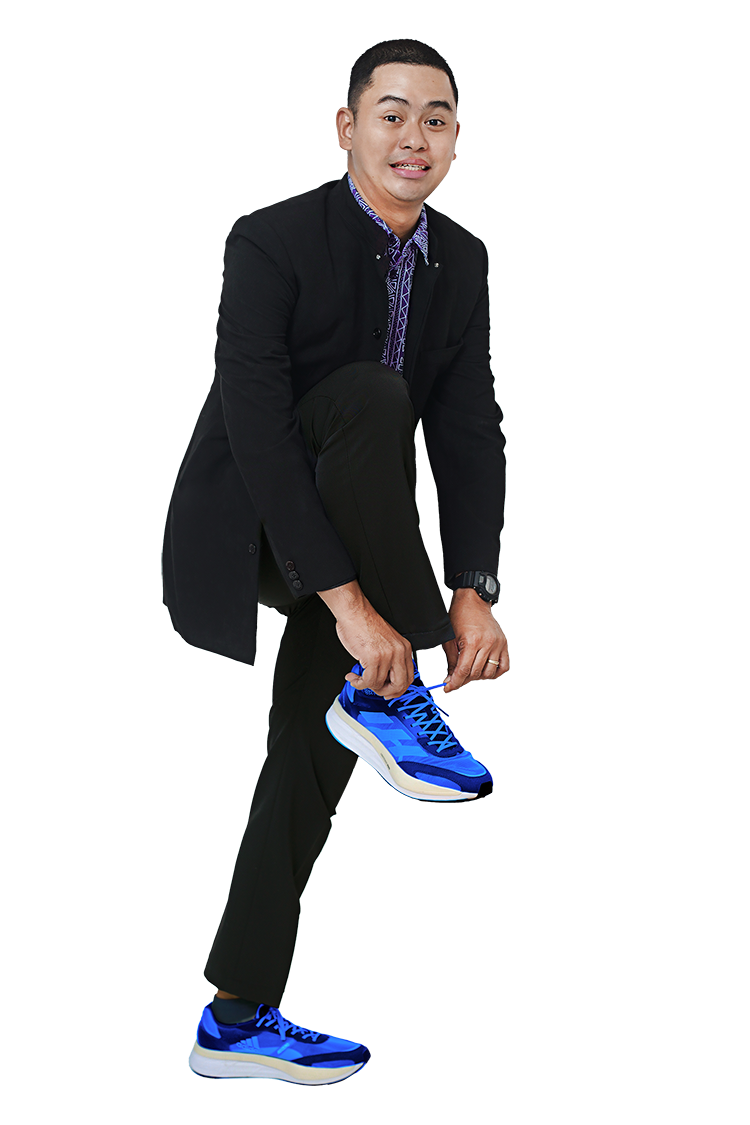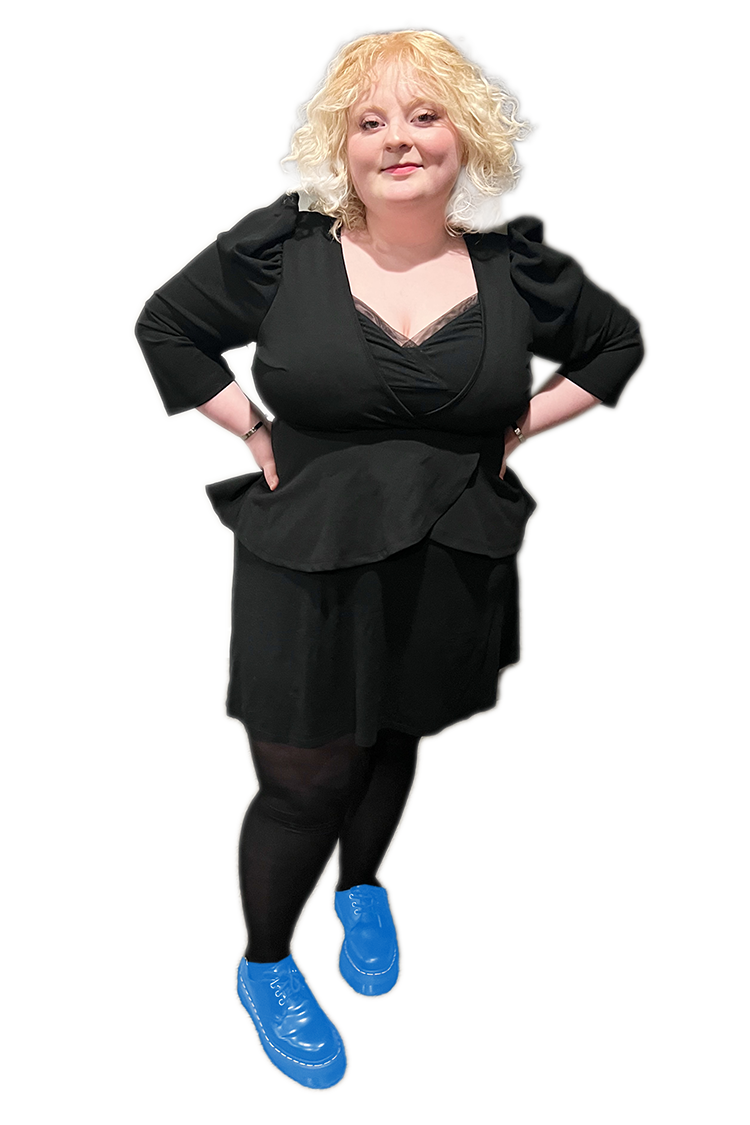 Administrative & Creative Coordinator
She/Her/Hers
Jaz is an experienced communicator and coordinator, specializing in administrative service and interpersonal contact. She executes extensive oversight on scheduling, educating, and connecting for the team and various Clients.
With a prodigious background in education and communication, Jaz has worked in an organizational role for many associations.
At The Smart Agency, Jaz assists the administration in ensuring effortless planning for booking, training, and networking, as well as maintaining a seamless system for the Agency's socials and many operational tasks.
She is earning her Bachelor of Science in Elementary Education from Weber State University, and has accumulated significant award recognition in musical theater, tech, and education.
HEAD OF PUP-LICK RELATIONS
Griffin brings a FUR-ocious focus to The Smart Agency's Clients.
As head of Pup-lick Relations, he oversees all treat-related communications with internal and external audiences.
Griffin's professional background includes nearly five years of experience patrolling the office halls, handling pesky lunch leftovers, and inspiring the team with gentle nudges.
A winner of the 2021 "Most Persistent Pitbull/Chihuahua" award, Griffin teaches us all that 'he who asks enough times ends up with the bone.'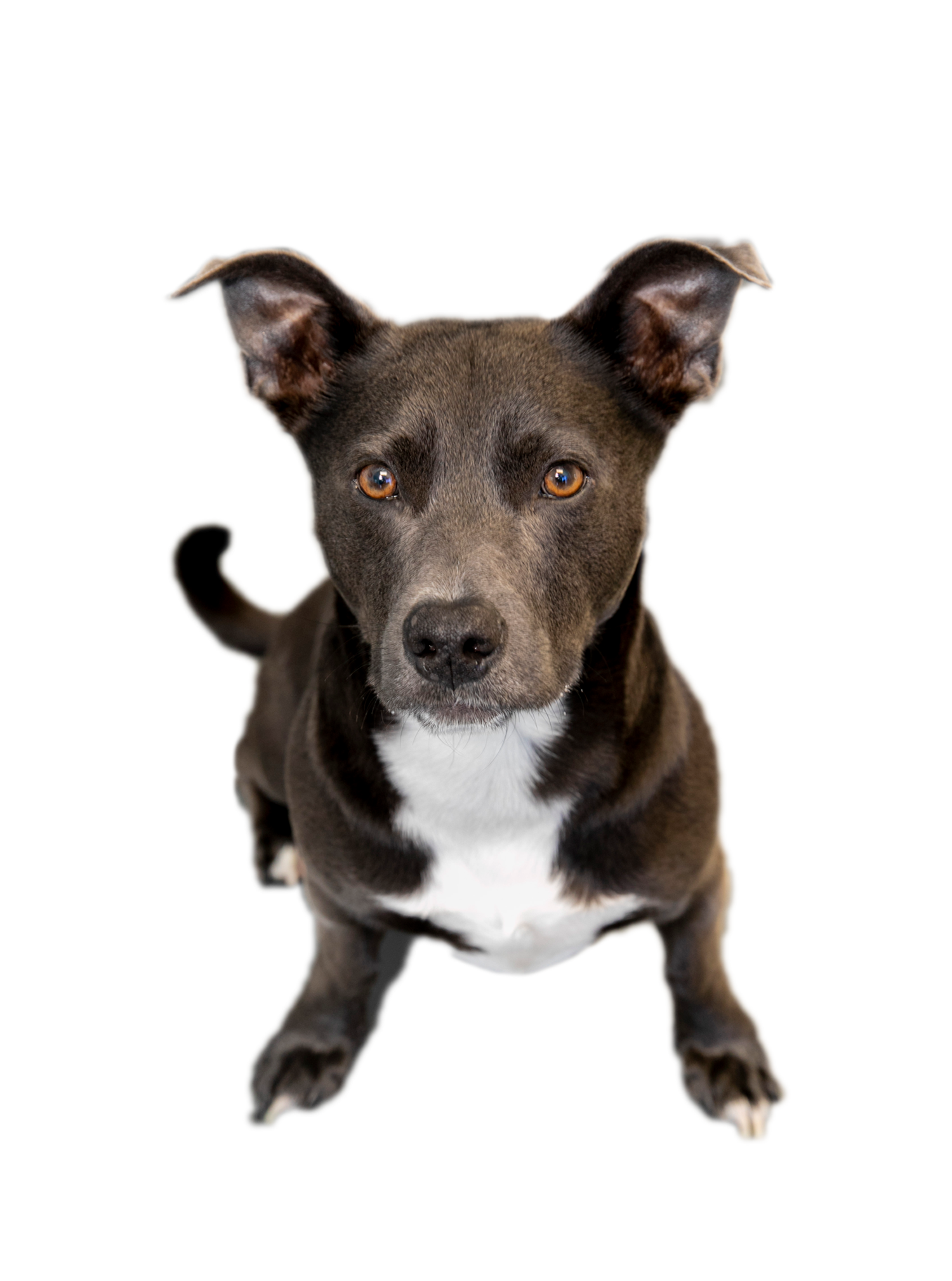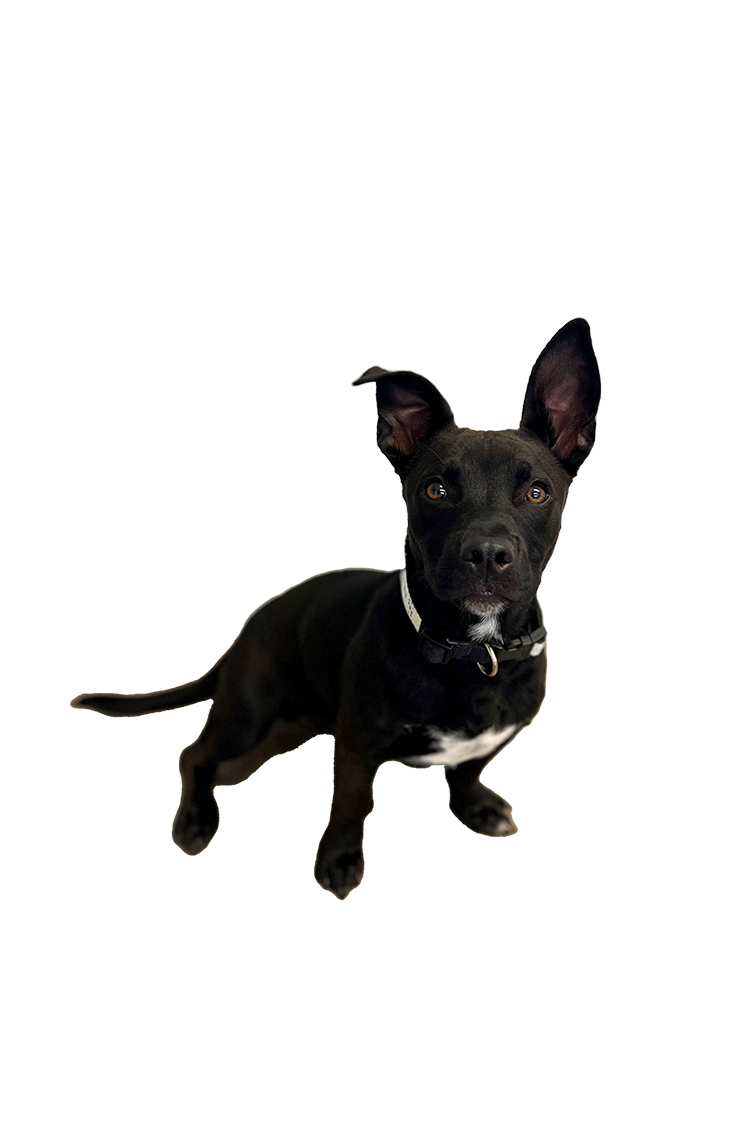 Pup-lications Coordinator
Hank is a PAW-erful communicator who consistently motivates Team Smart with encouraging barks and boundless energy.
As The Smart Agency's most productive pup, Hank has incredible skill in tenacity and persistence – and always knows how get exactly what he wants.
Hank also does a phenomenal job of monitoring the office and keeping the team safe from any faulty mail or mis-packaged orders.
When he's not taking his routine naps, he aids as a productive partner, inspiring the team to work hard and distributing love throughout the agency.
Willy is a creative PAW-erhouse who inspires all of Team Smart with his goofy antics.
Throughout his six-month tenure, he has proven extremely effective as office vacuum, lap cuddler, and conference room napper.
A winner of the 2021 Most Dapper Dausset award, Willy is on track to bring Team Smart to new heights – here's lookin' at you, pup!