In the past 12 years, we've lost more women than we've gained in the #CommercialRealEstate industry.
A study from CREW Network shows that women were approaching half of the industry's workforce in 2010, only to have that number dip back down to 37% by 2020.
That's the wrong direction!
But there's something we can do.
Education, empowerment, and speaking up can help to fill the gap and build a network of women who serve this dynamic and interesting industry.
Our team discussed this topic in our recent Women's Roundtable – catch the highlights here: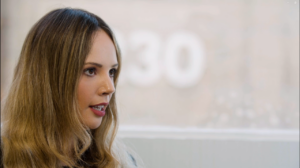 To help folks along, The Smart Agency has curated a list of useful Job Board resources for women at all stages of growth within the Commercial Real Estate and Finance industries:
AAREP (African-American Real Estate Professionals) Job Board:
https://www.aarepla.org/job-portal/
BOMA (Building Owners and Managers Association) Job Board:
https://www.boma.org/BOMA/Research-Resources/2-BOMA-Innovation/Careers_in_Commercial_Real_Estate.aspx
CCIM (Commercial Real Estate's "Global Standard for Professional Achievement") Job Board:
https://ccim.selectleaders.com/
CREW Network (Commercial Real Estate Women) Job Board:
https://careers.crewnetwork.org/
Diversity in Commercial Real Estate Job Board:
https://www.diversitycrec.com/jobboard
FIIRE (Filipinos in Institutional Real Estate) Job Board:
https://www.fiireusa.org/job-portal.html
Hotel Online hospitality Job Board:
https://careers.hotel-online.com/
IREM (Institute of Real Estate Management) Job Board: https://careers.iremjobs.org/jobs/
NAIOP (Commercial Real Estate Development Association) Job Board:
https://www.naiop.org/en/Education-and-Career/Career-Development-Overview/Job-Opportunities
NAREE (National Association of Real Estate Editors) Job Board:
https://naree.mcjobboard.net/jobs
REAL (Real Estate Association of Latinx Professionals) Job Portal:
https://www.rea-l.org/job-portal
RETS Associates (Commercial Real Estate Search/Placement Firm)
Career Openings:
https://retsusa.com/career-openings/
ULI (Urban Land Institute) Americas Job Board:
https://americas.uli.org/programs/career-center/
ULI (Urban Land Institute) San Francisco Job Board:
https://sf.uli.org/jobs/
WAVE (Women's Association of Venture and Equity) Job Board:
https://women-wave.org/classifieds.php?type=job
Have a job board and don't see yourself on this list? Use our contact form to let us know and we'll add yours!