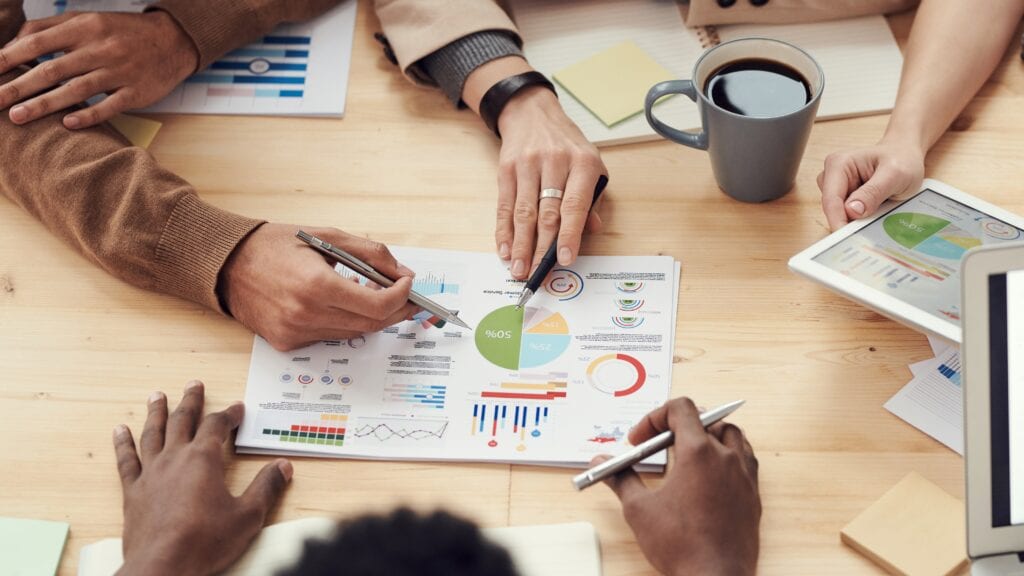 In any endeavor, setting goals at the beginning of the year correlates directly with success at year's end.
Goal-setting is especially critical to marketing strategy. Meeting objectives for your company becomes much easier and more likely if you know where you're heading and have a clearly delineated path to follow.
Seeing success at the end of the year means starting your plan today.
The marketing goals you create at the beginning of the year should dovetail with your company's business plan. Unless your goal is to shrink, you need to plan to grow.
We recommend this 3-step exercise for every marketing executive:
1.    When you're ready to start your marketing strategy plan for the year, envision that it is December of 2020 and think about where you want to be. With that goal in mind, you can plan the steps that must be taken to reach it.
2.    An essential part of this plan is performing a SWOT analysis on your marketing strategy: examining its strengths, weaknesses, opportunities, and threats. Ask yourself the following questions:
• "What are we good at?"
• "Where do we need to shore up?"
• "What are our opportunities for reaching new prospects and customers?" or "What could we be offering that's different?"
• "Is the competition getting ahead of us?" or "Is there some area where we need to catch up?"
Obviously, you can't worry about things that are beyond your control, but you can focus on known strengths, weaknesses, opportunities, and threats, and do something about them.
3.    Once you have completed your SWOT analysis, outline a plan to act on your strengths and opportunities and combat weaknesses and threats.
From there, you can create a marketing plan and goals that will carry you through to the end of the year.
Completing these goal-setting exercises every year will make your company more successful and more appealing to strong team members, customers, clients, and investors.
Further, by meeting your marketing goals, you are creating profitability not just for one year, but far into the future. Accomplishing this pushes your company ahead for all stakeholders and attracts other likeminded successful entities that want to work with you. It truly has a positive domino effect.
To the New Year and to your continued success!
Looking for an agency to support you in marketing that achieves targeted results for your business? Contact us at 949.438.6262 or info@thesmartagency.com.